Site for 85 – 90 dwellings in Mid Suffolk commissioned for Planning Permission
AUGUST 2020
We are working with a regional developer on a site of 85-90 dwellings in Mid Suffolk which will then be developed with high quality dwellings.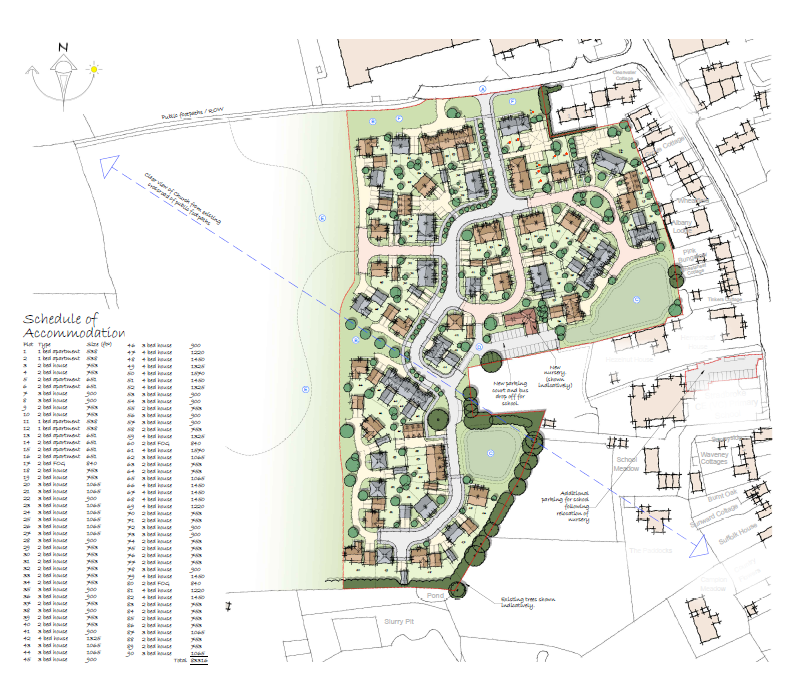 The developer chosen to deliver the site is one who will deliver a high quality scheme and who engages with local communities at an early stage to identify what the local community may desire as part of a new development scheme in a way of leaving a lasting legacy to he local community and a site which the landowner can leave as a legacy to the local community in which they are located and be proud of in years to come.
We are delighted to be working with a sensible and pragmatic developer that delivers on their promises time and time again and we wish them every success with this project moving forward, as they continue their expansion plan into the Suffolk marketplace.
If you or anyone you know may have land in the Norfolk, Suffolk or Cambridge marketplace then please do not hesitate to get in touch to see how we can assist you with your land assets.
Land with Outline/Detailed Planning Planning Permission
Land with an Allocation for Housebuilding in the Local Plan
Strategic Land which needs Promotion / Assistance in maximising Value through the Planning Process (usually farmland/bare land on the edge of built up settlements)
Please get in touch with any land that may suit the above criteria, and we can place the land, thereby maximising your return. We have a wide range of local contacts in the developer marketplace, spanning a wide variety of clients who have appetite for a wide range of land types and sizes.
Tel: 01603 931178
Email: tom@mayesandco.co.uk
Web: www.mayesandco.co.uk