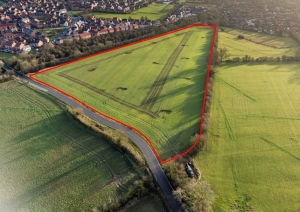 Not only are we able to secure planning consent on land which already has planning permission in place, we also actively work with selected partners on a "one to one" basis who will secure land without planning permission in place ("Land Promoters") to promote land in partnership with landowners in the hope that planning permission will be granted using a partnership arrangement for the mutual benefit of both parties.
This type of land is known as "strategic land" and we have a wealth of experience, expertise and contacts within this field.
Land Promoters will upfront all of the costs (and expertise) in attempting to obtain planning consent (at risk). Therefore, there is no cost or risk to the landowner. Once the planning has obtained planning permission, the land for the land is marketed on the open market to ensure the best value has been obtained for the land and the landowner and promoter share the proceeds of the sale on the terms agreed at the outset.
This essentially works by the landowner "putting in" the land and the promoter providing expertise and resource to achieve planning consent and sharing the reward.
Do you have land (such as farmland) which borders a town or village and is close by to existing services (shops, schools, pubs, etc) then we would be pleased to talk with you about the prospects of achieving planning consent on this land, and if you would like a partner to take the risk of achieving planning on a joint venture basis then please speak to us.
All we need is a basic site plan of the land edged red and we will come back to you very shortly.
**Are you a High Net Worth or Sophisticated Investor who would be interested in a planning gain joint venture project on land? Please contact us**