Planning submitted for 5 dwellings in Breckland District Council
AUGUST 2020
Planning Consent has been submitted for Outline Planning Permission in the Breckland District Council administrative area for 5 dwellings in a highly sustainable village location on the edge of the village (to mirror the other properties adjacent to the site) which will "round off" the southern part of the village.
SITE PLAN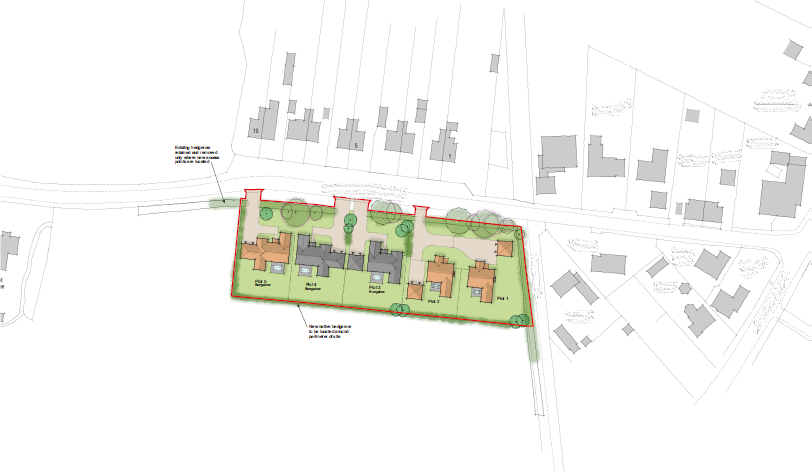 The proposal also includes the provision of one self build dwelling. This is a provision which Breckland District Council are particularly keen on providing for new housing developments which allows those wishing to build their own home on a piece of land.
We are hopeful that the scheme will met with he approval of Breckland District Council in due course.
We are looking for similar sites.  Please contact us if you have any land on the edge of housing settlements (agricultural land, paddocks, former commercial premises etc).
Tel: 01603 931178 or 0775 342 0006.
Email: tom@mayesandco.co.uk
Web: www.mayesandco.co.uk